Professional Achievement - Research
Charles Sturt University Distinguished Alumnus of the Year – Professional Achievement – Research
This award recognises outstanding leaders in their field of research who have made or are making a significant difference in both local and/or wider communities.
Winner
Name: Dr. Shafi Sahibzada
Career: Lecturer in Epidemiology and Public Health at Murdoch University
Studies: 2011, Master of Philosophy (MPhil), 2017, Doctor of Philosophy (PhD)
Shafi Sahibzada has thirteen years of experience in academia, research, and extension. He has completed a PhD in Epidemiology and Public Health from Charles Sturt University. He has worked with several national and international organizations in international research and development. After completing PhD, Shafi joined Murdoch as a postdoc fellow and soon became a lecturer. Presently he works as a lecturer in Public Health and Epidemiology at Murdoch University in Perth. His primary interest is in the epidemiology of infectious diseases of zoonotic and anthroponotic importance, antimicrobial resistance, risk analysis, disease modelling, understanding of emerging zoonotic pathogens and evaluating the public health impact. Shafi has experience exploring and assessing a diverse range of data, including whole-genome sequence data analysis, genome annotation, phylogenetic analysis, and large data analysis.
Highly Commended
Name: Mr. Michael Moodie
Career: Business owner - Frontier Farming Systems
Studies: 2015, Bachelor Applied Science (Agriculture) and Honours
Leading the practical application of cutting-edge research in low rainfall cropping regions, Michael has played a key role in helping ensure the ongoing profitability and sustainability of farming in these regions.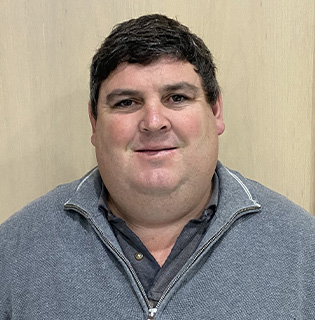 This award recognises alumni who are, in their professional role, making a significant and positive impact on their communities, their industry or the world.
Other criteria
Alumni who demonstrate outstanding contributions to a workplace, profession or industry (local or international). This might include:

undertaking entrepreneurial challenges
driving new opportunities for their workplace or industry
participation in mentoring programs and/or industry award recipients.

Alumni who demonstrate through their work, professional or community, alignment with one or all of the University's values of insightful, inclusive, impactful and inspiring.
Process guidelines and policy

chevron_right

The Alumni Award nominations will be assessed by an internal University committee. Award recipients who have been nominated by someone else will be contacted to ensure they are happy to formally accept the nomination prior to formal advice being sent out.