My Alumni
As a graduate of Charles Sturt University, you're in good company.
You are a valued member of our 170,000 strong alumni, a vibrant community of individuals we care deeply about.
With predecessor institutions that date back more than 100 years, CSU is unashamedly a university of the land and people of our regions.
Acknowledging the culture and insight of Indigenous Australians, CSU's ethos is 'yindyamarra winhanga-nha' the wisdom of respectfully knowing how to live well in a world worth living in.
We are genuinely proud that our commitment to community helps our graduates become holistic, far sighted people who help make this a world worth living in.
Whether it's been days or decades since you studied with us, we encourage you to stay connected with CSU. This website is designed to help you do just that!
Keep up-to-date with the alumni competition
Featured News
CSU alumni among Australian TV heavyweights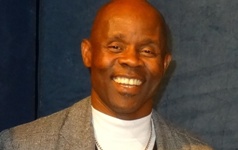 Several CSU alumni were recently named in a Sydney Morning Herald list of the 75 most influential people in the Australian television industry.
Latest News
Save RET to stop Budget blowout
A Charles Sturt University expert in carbon policy has urged the federal government to retain Australia's current Renewable Energy Target in the light of yesterday's deal with the Palmer United Party to instigate its Direct Action Policy.
New equestrian centre to benefit region
A $1.3 million upgrade of equestrian facilities in the Riverina will be officially opened at CSU in Wagga Wagga at 10am on Friday 31 October.
CSU student advertising teams in fifth consecutive finals
For the fifth consecutive year two CSU student advertising teams will compete in the finals of the annual national student marketing communications competition.