Daniella Greenwood - Bachelor of Health Science (Leisure and Health) - 2012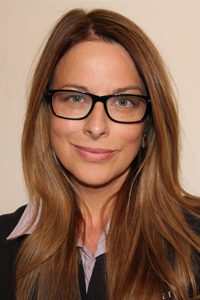 Strategy and Innovation Manager
Daniella Greenwood knew she loved working with older people – particularly people living with dementia – from the first day she volunteered in an aged care home. Connecting on a soul level with an elder who initially appears 'unreachable' brought her a kind of joy that she had previously not experienced.
After meeting CSU course coordinator Marie Sheahan at a diversional therapy conference, Daniella decided to study her Bachelor of Health Science (Leisure and Health) with CSU. This course allowed Daniella to critique the status quo and led to a revolution in her workplace, Arcare, that involved conversations with over 280 residents, families, volunteers and staff members. This led to the development of a relationship-focused approach to providing care and support, one that prioritised the development of deep and interdependent relationships between residents, families and staff. A key component of this approach was the introduction of a dedicated staffing model where staff are able to work with exactly the same small group of residents every time they come to work.
This innovative approach to celebrating and supporting old age has been acknowledged by international experts in the field, including sociologist, photographer and author Professor Cathy Greenblat.
Here Daniella shares with us what brings her joy.
At school I... spent lots of time hidden away in the music room playing piano and writing songs. Recently I stumbled on an old exercise book with the lyrics to some of the songs I had written back then and I marvelled at how little the sentiments and emotions had changed for me. I still have a passion for people and for expressing myself.
I was working... as a Lifestyle Coordinator/Diversional Therapist in a dementia specific aged care residence while I completed my degree at CSU. I would absolutely recommend this to others as it enables you to think about and apply what you are learning, while you are learning it. Most importantly it gave me the courage and permission to question the way that I was working, so that I was able to work in a more intuitive and authentic way.
My worst experience at CSU... reading an assessment task for one of the leisure subjects. I understood what was being asked of me and knew that I could easily complete the task, but felt that the end result would not reflect my real life experiences working with real people.
My best experience at CSU... when I called the course coordinator Marie Sheahan to discuss my concerns with the assessment task. Marie encouraged me to critique the assessment task and some of the related readings as an alternate assessment. I believe that being granted the permission to do this was a major turning point in my studies and in my career.
At university I was inspired… to question everything. It was terrific to have lecturers who I could talk things through with…really clever, interested and inspiring people who I try to still keep in contact with.
Today I'm motivated… by the deep connections I am able to form with the elders I meet.
In my profession it is important to…ensure that you regularly experience the things that bring life and passion to your work. For me, it is being able to spend time and connect with older people – particularly those who no longer use words to communicate.
I'm currently... working with older people. My role entails various strategic planning projects which focus mainly on providing leadership in relation to the care and support of people living with dementia.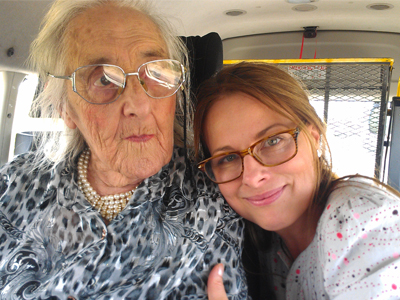 Working at a management level and being able to influence policy and strategy in a way that facilitates connection for others, not just in this company but also on the international stage, brings me almost as much joy as my own connections with older people. That is why it is important for me to regularly find time to experience these types of life-giving connections with elders in my day-to-day work life.
I never dreamed I would… be lucky enough to have some small influence in the aged care industry in Australia.
The biggest influence in my life... a deep connection with God.
I'm most proud of… the staff I work with. I am incredibly moved by the depth of soul and commitment I see in the people I work with every day.
My greatest achievement is... to have found a career – and a cause – that I am as passionate about as music.
In the future I'd like to… continue working in a way that makes me feel alive and connected to others.
The best piece of advice I ever received... slow down a little. Spend more time with family and friends; pray more; worry less.
The single-most important issue in the world is… the depth of our love and commitment to one another (not only our immediate family and friends).
One last thing... I live in an attic. Underneath that attic, on various self-contained levels, live three generations of my family. Overheads are low and love abounds. I strongly recommend living in such a way that you never have to worry too much about losing a job or changing your career. There is real freedom in living without that type of pressure.