Bev Hicks - Certificate of Teaching - 1953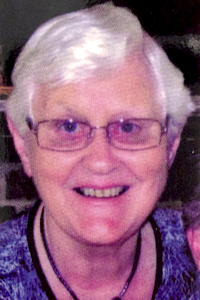 Educator, missionary
Bev Hicks is a remarkable woman.
Born in Bangalow in northern NSW the daughter of a Gallipoli veteran, Bev grew up in Reid, one of Canberra's oldest suburbs, where she was heavily involved in the Methodist Church.
Bev's childhood was shaped by the stories of visiting missionaries and she dreamt of missionary service as a young girl.
Bev attended Wagga Wagga Teachers' College, an antecedent of CSU, for two years before graduating and working out her bond with the NSW Education Department.
She accepted a teaching position in Darwin in 1956, which gave her the opportunity to become involved in the Aborigines' Inland Mission Children's Home. She taught in Tennant Creek (which was so hot that boiling water came out of the cold water tap) and in Adelaide.
Bev was transferred to Woomera Primary School, near the site of the Woomera Rocket Range where experiments were being carried out on the Black Knight and Blue Streak missiles (which she later saw launched).
Following a visit by Bill Merriweather of the Asia Pacific Christian Mission, Bev resigned from her teaching position and spent two years at the Sydney Missionary Bible College in preparation for missionary life.
A year teaching intellectually disabled young people followed before Bev relocated to Papua New Guinea (PNG) to begin her missionary work as the first teacher of the School of the Air.
School of the Air
In the 1960s missionary families in PNG were often returning to their homelands due to inadequate facilities to educate their children.
A request to the Moresby Department of Information and Extension Services to start a school at Rugli, similar to the School of the Air in Broken Hill, was made. The Director of Education agreed, with the service to cater for up to 70 children using correspondence courses supplemented by oral work via radio.
Although a graduate of teachers and bible colleges, Bev needed to learn how to teach by radio, so she travelled to Broken Hill for instruction at the School of the Air by pioneer principal, Mrs Phyllis Gibb and Pauline Williams.
Arriving in Rugli in late January 1963, Bev camped in a bamboo structure with dirt floor and leaking roof. She began recruiting students from around 200 stations and, on March 7, Mission Mums across PNG switched on to channel frequency 5895 to hear Bev's bright and business-like voice announce, "This is VL9 Hotel Golf Rugli opening School of the Air, calling in all out-stations. Good morning boys and girls."
Bev recalls, "We started with a song and a prayer followed by a time for the children to call in with weather reports, and a cacophony of static and children's muffled replies burst out of the receiver. The lessons began question-and-answer style. Over the years we would cover current affairs, craftwork, poetry, Bible reading, learning a text, singing, rhythm, arithmetic, word building, social studies or nature study. We even taught music."
On July 28 the same year, 200 children across PNG switched on to another new adventure, Sunday School of the Air, which continued for years to come.
In her second year of School of the Air, Bev became engaged to Hector Hicks, a fellow missionary. They would spend the next 20 years in service in PNG, welcoming a daughter, Ruth, in 1976.
Later years
In 1986, Hector, Bev and Ruth left PNG and settled in New Zealand. Hector wrote 'Strength for Today', two minute telephone devotional messages sent out daily from the Baptist Church and Bev became involved in the Bible for Schools program.
Following Hector's death in 1997, Bev received a letter from a missionary in Thailand mentioning that a new International School was to be established in Chiang Mai catering for people working with missions, humanitarian organisations and education research groups.
By January 1999, aged 65, Bev was bound for Thailand where she began learning the language and helping with the ambitious plans to found the Grace International School. After nine months of, the school had grown to 250 enrolled students with 100 students on the waiting list and 38 Missions represented from as far away as Nepal and Burma.
Bev also spent more than three years in Kunming, China, where she learned to speak 'survival Chinese' and time in Canada before finally settling in Quito, Ecuador living with daughter Ruth, son-in-law Josue and their two young daughters.
Now aged 80, Bev still finds time to attend Bible Study classes, knits for the babies and toddlers of prison inmates and contributes to HCJB (the Voice of the Andes). Her book, Living with Leeches: A Missionary Family's Life and Journey of Obedience, was published in 2012.