Paul Murton - Master of Arts (Organisational Communication) - 2011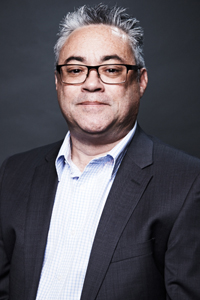 Senior Communications Manager, Westpac
Having worked in a variety of marketing and communications roles in Australia and New Zealand, Paul Murton credits his Master of Arts (Organisational Communication) with helping him reach 'best practice level' in his career.
Currently specialising in internal corporate communications at Westpac, Paul has seen the power of effective communications in larger organisations, both in terms of engaging staff and in achieving business goals.
Here Paul shares insights into his pathway to further study and his aim to one day be considered a communications expert.
At school I... didn't work as hard as I could have, but I think I still turned out OK.
As a child, I was most curious about... the law and music.
I chose CSU... because it had the best reputation for communication and PR-related programs; its mode of learning was the most convenient option for me (considering how I wanted to balance my career and learning opportunities); and provided a pathway to a higher degree, despite my not having an undergraduate degree, through a progressive Certificate-Diploma-Masters model. It was the best option for me to advance my career through ongoing education.
My best experience at CSU... was attending intensive (residential) schools while completing the degree.
My worst experience at CSU... the occasional hangover after a night out while attending intensive schools.
At university I was inspired to... keep learning more about my chosen profession in order to be able to continually operate at 'best practice' level.
Today I'm motivated to... ensure my practice is always based on the latest evidence of what is considered 'the best' in corporate and organisational communication.
In my profession it is important to... always be growing your experience, expanding your knowledge and ensuring the strategies and tactics you apply are translatable to business goals.
I'm passionate about what I do because... I've seen first-hand the results that communication can achieve, both for people at a personal level and for organisations at a business level. Effective communication helps leaders engage their people in the goals of the organisation and contributes to business performance. I've seen this work in practice and know it's a lot more than words in a journal article.
I never dreamed I would... consider doing further study after completing my Masters, but I will be applying to start the CSU Doctor of Communication later this year.
The biggest influence in my life is... being surrounded by other communicators who are doing it right, and doing it well.
I'm most proud of... the fact that I'm working in a career I love. It's my greatest achievement.
In the future... I'd like to be considered an expert in the field of internal communication as it relates to connecting people to business strategy and achieving business results.
The topic I Tweet about most... is usually communications/business-related, but there's a lot of rubbish in there as well!
The best piece of advice I ever received is... 'be true to yourself' – apologies for using such a cliché. It's not advice I was ever given verbally, but the words, "To thine own self be true" are inscribed onto a fountain at Freyberg Square in the Auckland CBD and, for some reason, they struck a chord on the day I just randomly happened to notice them.
The single-most important issue in the world is... ridding it of bigotry.
The thing I wish I had done but never got around to... I'll tell you when I die.
If I could do it all again... with apologies to Kylie, I wouldn't change a single thing.
One last thing... thanks to all the academic staff at CSU who worked with me and the others on our Masters program to ensure we were always giving our best.