Ruoyun Wang - Master of Accounting - 2011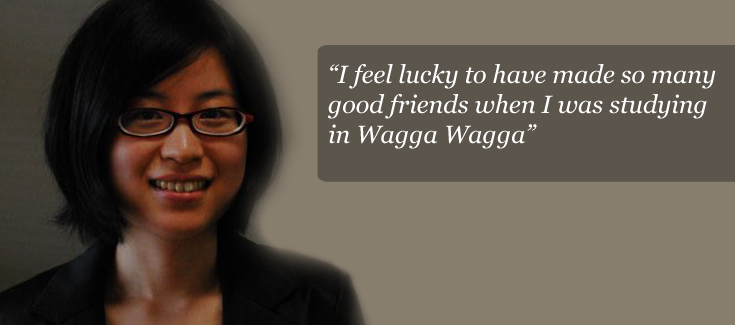 I completed my Master of Accountancy at Charles Sturt University (CSU) in Wagga Wagga, NSW. I really enjoyed my time at CSU, and the study in accounting theories and Australian Law has been essential to my work as an accountant.
Living in a regional location was very different to what I was used to, however I soon became familiar with the lifestyle and started to make friends. I feel lucky to have made so many good friends when I was studying in Wagga Wagga. I found life in a regional area was colourful and pleasurable when I was with friends.
The great advantage of living in a regional location is the lower living costs compared to larger cities and you also have more chances to practice English. My English dramatically improved every day by communicating with people around me.
When I started to look for my first official accounting job, I gained lots of help from my friends and the career adviser at CSU. I am currently working in a Chartered Accountant firm as an accountant and undertaking the CA program. I would say working efficiently and having a great passion to learn at work is the highlight of my career so far.
My drive and commitment has been influenced from my Mum who made it possible for me to study overseas at CSU of which I am very appreciative.