Tyson Rose - Bachelor of Business (Marketing) - 2006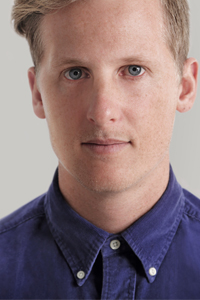 Innovator, strategist
Growing up in Sydney's northern beaches, Tyson Rose was always curious about exploring the world around him. After realising his initial Engineering degree wasn't for him, Tyson transferred to a Bachelor of Business (Marketing) at CSU.
He hasn't taken a backwards step since, working for and with some of the world's largest brands including Quiksilver, Red Bull and Schweppes before founding WedCast, a business to help couples live-stream their weddings, and Sure Pass, a ticketing platform selling refundable tickets to sports finals, now based in London.
Tyson now uses his knowledge of big business, start-ups and consulting to help reinvent businesses in his role as Business Architect at Business 3.0.
Here Tyson shares what's important in his profession.
I'm currently… working in London, reinventing the business models and behaviours of some of the largest businesses in the UK and the world.
At school I… tried my hand at everything and took an interest in everyone.
My childhood was... happy and I was free to explore the world around me.
I chose CSU because… it had a great reputation for its Business Faculty, rugby and its on campus community. They were right.
My best experience at CSU... raising money for the Mitchell Rugby Club doing Beef Brothers (on campus event).
My worst experience at CSU... getting to the food hall late and getting the dregs!
At university I was inspired… to be my own person.
Today I'm motivated… to continually improve that person.
In my profession it is important to… dig deeper than anyone else to understand what's at the heart of a problem / opportunity.
I'm passionate about what I do because… I get to fix problems that matter to people, at scale.
I never dreamed I would… live and work in three countries and six states.
The biggest influence in my life... is the character of my parents and the wisdom of my early bosses.
I'm most proud of… starting my own business live streaming weddings to family and friends who are unable to attend.
My greatest achievement is... working on a start-up venture with Google and TEDx.
In the future I'd like to… be able to pick the projects that matter most to me.
The topic I Tweet about most is... the climate of international sports.
The best piece of advice I ever received... "If respect is something we crave in old age, then perhaps it's advisable to begin earning it in our youth".
The single-most important issue in the world is… the unbalanced distribution of its resources.
The thing I wish I had done but never got around to... learning another language fluently.
If I could do it all again I... would do it all the same.. only with a winning lottery ticket this time around.
One last thing... take time to think about what you want in life. Really take time and understand what you want. Really. Then put the things in place you need achieve it, one step at a time.