Veronica Brogden - Bachelor of Social Science (1995)
Veronica Brogden - Bachelor of Social Science (1995)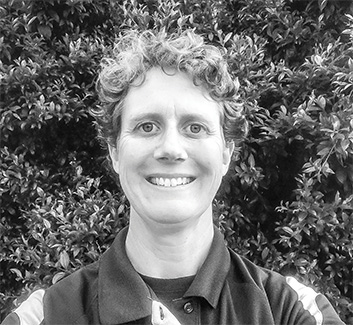 Bachelor of Social Science (Physical Education & Recreation) 1991-1993
Diploma of Education Secondary (PDHPE) 1994
"Having grown up in the Central West and with a drive to become a PDHPE Teacher, Charles Sturt University gave me the chance to remain in Regional NSW and develop the skills to succeed." – Veronica Brogden.
Veronica Brogden completed a Bachelor of Social Science (Physical Education/Recreation) and Diploma of Education (PDHPE) at Charles Sturt University, Bathurst in 1995. With 26 years of teaching expertise, Veronica has had a wide range of experience teaching PDHPE in NSW Independent and Catholic Primary schools. Veronica has been actively involved in the sports domain all her life as a competitor, coach, manager and convenor at all levels from local to international.
A widely respected teacher, Veronica has great passion and enthusiasm for PDHPE. A current member of ACHPER NSW, Veronica is involved at a state level in presenting workshops and developing educational resources for Primary PDHPE. She thoroughly enjoys the opportunity to assist teachers in developing PDHPE programs that assist students in developing the skills to navigate their way through life.
Most recently Veronica was honoured with the 2021 Professional Teacher's Council Outstanding Professional Service Award for her contribution to the physical activity health education profession.

"Veronica's work ethic and community spirit make her a great role model for current and future generations of PDHPE educators" – ACHPER NSW.
After spending most of her teaching career as a Physical Education Specialist in the Independent and Systemic Catholic Sectors, Veronica has now had the opportunity to move into Diversity.
Veronica is currently a Diversity Teacher and Plan Manager at CathWest Innovation College in Mount Druitt, NSW.
"This role is extremely rewarding with many opportunities to support highly vulnerable students with their engagement in their learning. The wins are daily, and the results are confident young men and women moving into the workplace."
In 1991, Veronica was awarded the Charles Sturt University Bathurst Doctors for Education – Mitchell Scholarship. This had a significant impact on Veronica's study experience, "It relieved the financial pressure and gave me the chance to reside on campus for the first semester of my degree. This enabled me to transition into new friendships and the new learning environment smoothly and with success."
30 years later Veronica is still in the career that began with Charles Sturt and is actively giving back. Working with the Advancement Office as an Ambassador for the 2021 Alumni Fun Run, Veronica is helping raise funds for the Charles Sturt Foundation Regional Impact Scholarship Fund. This fund is aimed at helping students just like her from our regions achieve their dreams of a higher education degree - whilst also helping our local communities fill the skill shortages felt in regional areas by retaining our best and brightest. Veronica says, "I would like to support new students so that they can step forward with the same support and relief that I did."
When not involved in the education, Veronica enjoys being a Scout Leader and most importantly, is a busy mother to her five children.