Charles Sturt University Distinguished Alumnus of the Year – International Alumni
This award recognises international leaders in their industry, profession or field of research who have made or are making a significant difference in both local and/or wider communities.
Winner
Name: Inspector Veronica Fox
Career: Royal Canadian Mounted Police (British Columbia RCMP Office of Commanding Officer)
Studies: 2018, Doctor of Policing and Security
Veronica Fox is an academic practitioner with over 20 years of experience in the Canadian Justice System. Most of her experience has included serving in Canada's national police force, the Royal Canadian Mounted Police (RCMP). She has worked in municipal, provincial, and federal level positions and the breadth of her experience includes frontline and investigative policing, Information Management and Technology, media communications and public relations, as well as strategic planning and governance.
She is a seasoned academic and experienced post-secondary lecturer and instructor. Veronica holds a Bachelor of Arts (Simon Fraser University 2004), a Master of Arts (Royal Roads University, 2010), and a Doctorate in Policing and Security (Charles Sturt University, 2018). Veronica has risen through ranks in the RCMP, and in 2021 she received her Commission. She currently serves as the Executive Officer to the Commanding Officer of the BC RCMP at the rank of Inspector.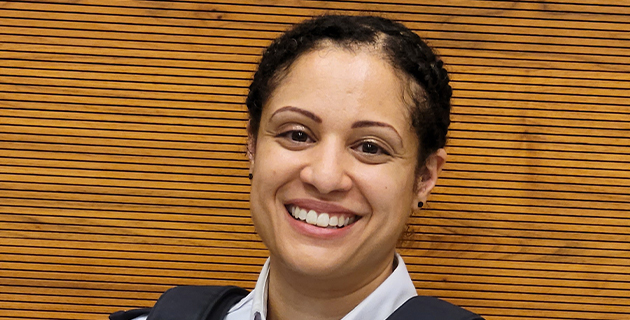 Highly Commended
Name: Miss Grissel Crasto
Career: University Health Network
Studies: 2022, Master of Nursing
Grissel Crasto is a nursing graduate of the Lawrence S. Bloomberg Faculty of Nursing, University of Toronto (UofT) and Charles Sturt University (2022). She has worked in inpatient Neurology, Epilepsy and Neurosurgery at Toronto Western Hospital (TWH) for over six years. Grissel is the recipient of the Toronto Academic Health Sciences Network's Fellowship Awards and has been actively involved in research and quality improvements initiatives at the University Health Network-TWH. She has presented her work in countries across North America, Europe and Australia. She has completed her Master of Nursing degree at Charles Sturt University in Australia and is due to convocated this year. Grissel teaches neuroscience nursing for the Faculty of Nursing at the University of Toronto in the inpatient setting. She is a member of the Sigma Theta Tau International Honour Society of Nursing and serves as the Councillor for the Ontario Central Chapter for the Canadian Association of Neuroscience Nurses.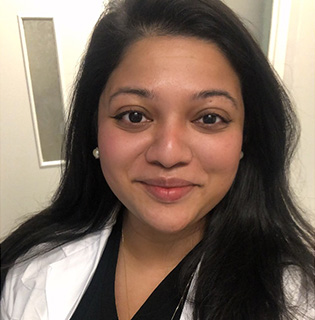 This award recognises young alumni (under the age of 35) who are having an impact and inspiring others through their professional achievements or service to community.
Other criteria
Applicants must be 35 years or younger in the year of the award.
Alumni (local on international) who demonstrate:

exceptional success in their chosen industry or field; and/or
the significant positive impact they have had on their community.

Alumni who demonstrate through their work, professional or community, alignment with one or all of the University's values of insightful, inclusive, impactful and inspiring.
Process guidelines and policy

chevron_right

The Alumni Award nominations will be assessed by an internal University committee. Award recipients who have been nominated by someone else will be contacted to ensure they are happy to formally accept the nomination prior to formal advice being sent out.